the mōmi difference.
same latch. different nipple.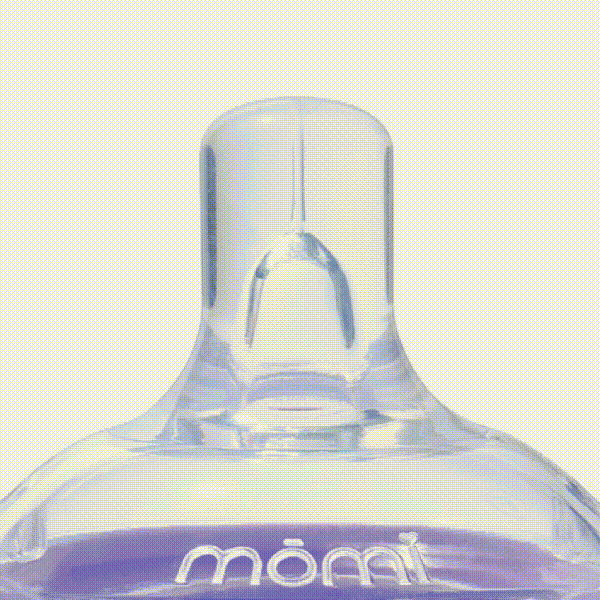 solid nipple, single duct.
The mōmi nipple has a single duct running through the center. This enables your baby to regulate the flow of milk by compression with the tongue, just as with your own nipple.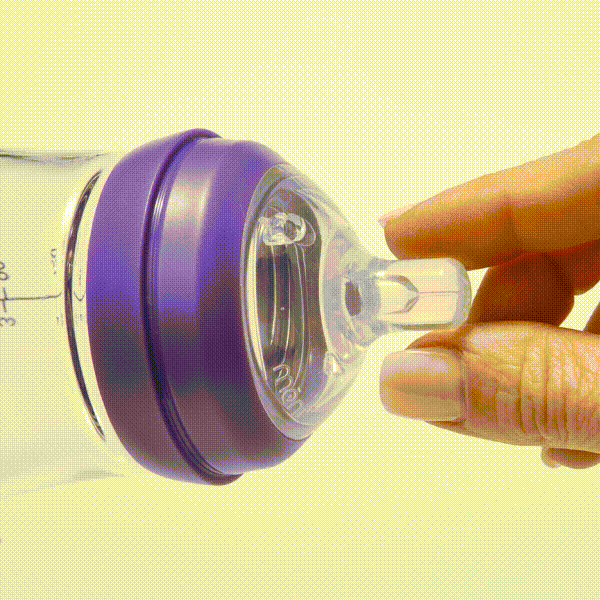 soft, stretchy, squeezy.
Our proprietary combination of silicones is soft and compressible.
By replicating nursing, the mōmi nipple lets your baby suck, swallow, and breathe naturally.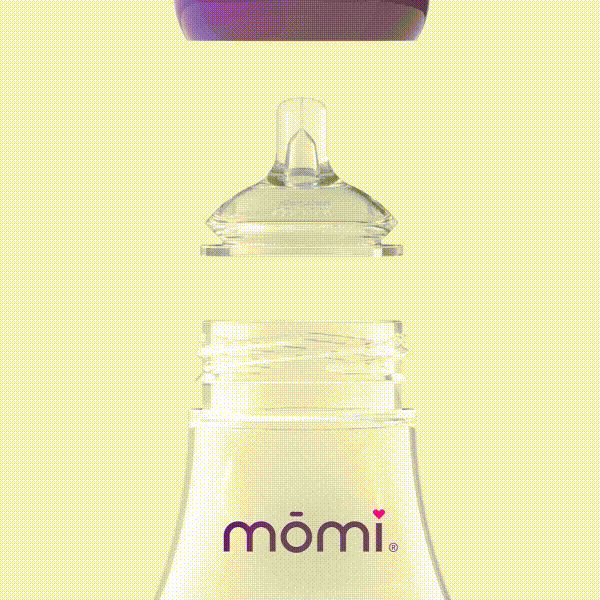 assembles in a hurry.
Our bottle has only three simple components—bottle, nipple, and collar. Because we're modeled on the breast, there's no need for small parts that get lost in the bottle shuffle.